Cameras & Systems - Matrox
Visit Site
Get Quote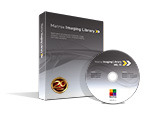 model number: MIL
Matrox Imaging Library (MIL) is a comprehensive collection of software tools for developing image analysis, machine vision, medical imaging, deep learning, and video analytics applications. The toolkit features interactive software and programming functions for image capture, processing, analysis, annotation, display and archiving. These tools are designed to enhance productivity, thereby reducing the time and effort required to bring your solution to market.


Get Quote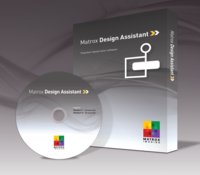 model number: Design Assistant
Matrox Design Assistant flowchart-based vision software is so easy to learn, anyone can use it. Design Assistant is an integrated development environment (IDE) where vision applications are created by constructing an intuitive flowchart instead of writing traditional program code. In addition to building a flowchart, the IDE enables users to directly design a graphical operator interface for the application. Since Design Assistant is hardware independent, you can choose any computer with GigE Vision® or USB3 Vision™ cameras and get the processing power you need. This field proven software is also a perfect match for the Matrox 4Sight GPm vision system or the Matrox Iris GTR smart camera. Design Assistant gives you the freedom to choose the ideal platform for your next vision project.


Get Quote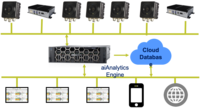 model number: aiAnalytics
This software is manufactured by Active Inspection. aiAnalytics is a turnkey solution for collecting and analyzing vision data from a large number of standard 2D & 3D vision systems. It easily connects to existing vision systems using a variety of interfaces to gather part inspection, metrology, image, & point-cloud data. This data can be explored from any location using desktop, web, and mobile application.
Quote Request
You are interseted in 0 product

Click finish below to complete your quote request.