Laser Modules - Global Laser
Get Quote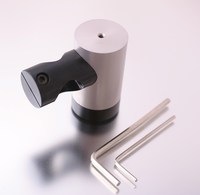 Heavy Duty Clamps & Accessories
model number: Heavy Duty Clamps & Accessories
We offer a wide range of mounting clamps to securely fix our laser diode modules in a wide range of applications. There are 4 different version available the heavy duty mounting clamp, magnetic heavy duty mounting clamp, swivel mount and the MK1 mounting clamp. We also provide a range of brackets and power supplies.
Quote Request
You are interseted in 0 product

Click finish below to complete your quote request.