Cameras & Systems - Photonfocus
Visit Site
Get Quote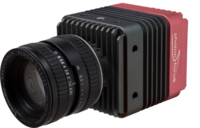 model number: MV4
The new MV4 camera platform features a new sensor, LUX 1310 from Luxima, with GigE and 10 GigE Interface. The global shutter high speed camera stands out with its high frame rates and high sensitivity. The camera achieves 934 fps in full resolution over the 10 GigE interface. Camera Models: MV4-D1280-L01-G2 (GigE) MV4-D1280-L01-GT (10GigE) MV4-D1280-L01-FB (10GigE Fiber) Photonfocus cameras are supported by the Matrox Imaging Library.
Get Quote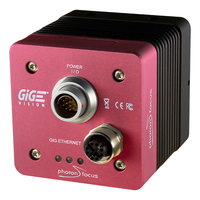 model number: SWIR Cameras
The Photonfocus SWIR camera is based on the Sofradir SNAKE InGaAs image sensor with CMOS read out. This InGaAs sensor, with a full well capacity (FWC) of 1.44 Me-, is optimized for high dynamic range applications and a high signal-to-noise ratio (SNR). This camera focuses on demanding applications in industrial image processing in the spectral range from 900 to 1700nm. Due to the global shutter, even high-speed applications with exposure times in the µs-area are possible. The SWIR camera is available with either a GigE or Camera Link interface.
Quote Request
You are interseted in 0 product

Click finish below to complete your quote request.