Cameras & Systems - Imperx
Get Quote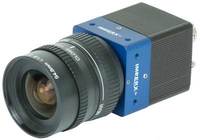 C1920
model number: C1920
The SDI-C1920 incorporates the Sony IMX-174 CMOS image sensor in a 1/1.2" optical format delivering up to 1080p resolution at 60 frames per second with selectable 3G-SDI (SMPTE® 424-1) or HD-SDI (SMPTE® 292M) output. The Imperx Cheetah C1920 provides excellent sensitivity and amazing dynamic range, making it suitable for a broad range of diverse and demanding applications, but "one size doesn't fit all," and Imperx can help optimize the camera to your exact requirements.
Quote Request
You are interseted in 0 product

Click finish below to complete your quote request.