Cameras & Systems - Chromasens
Get Quote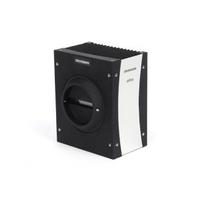 World's Fastest Color CCD Linescan Camera
model number: allPIXA
The world's fastest trilinear CCD color line scan camera combining the outstanding image quality of CCD sensors with extremely high line rates. Available in 1k, 2k, 4k, & 7k pixels with line frequencies of up to 156 kHz. The world's biggest print companies trust the allPIXA for it's outstanding color quality and benefit from it's rich feature set.


Quote Request
You are interseted in 0 product

Click finish below to complete your quote request.